Count on Us for Reliable Rat and Mice Extermination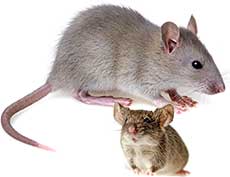 There are different types of mice and rat control services provided by Classic Pest Control. Some of our services include exclusion, trapping, and baiting to keep rats and mice under control in your home or commercial building.
If you hear a rustling noise in your attic area or in your walls, you may have an infestation of roof rats. They live and breed in the insulation of your attic. Rats can cause extensive damage to your home and commercial properties.
They damage the wiring and drywall and also destroy the water system in your attic, which causes flooding. They also carry some serious diseases in their urine and feces which can cause serious health risks.You can try and cut down the rodents' access to your home, but the help of a professional like Classic Pest Control is the safest and most effective way to handle a rodent infestation.
Call Classic Pest Control to help resolve your rodent problem today, whether it be rats or mice.
How to Better Control Rats and Mice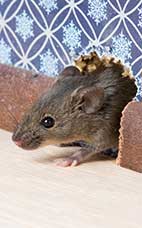 Here are some ideas on how to better control rats and mice:
Sanitation – Make sure your home is as clean as possible. Rats and mice love crumbs in the cupboards, so keep them clean.
Exclusion – Make sure all holes and openings to your home are sealed as tight as possible. This includes cracks in the foundation and gaps in water pipes, vents, and utility cables. Screen doors and any gnawable materials are not good for rats and mice as well.
Traps – This is one of the more common methods of rodent control. It is effective for controlling small numbers but can be time-consuming. There are a variety of different traps, including snap traps and multiple-capture live traps such as the Victor Tin Cat and the Ketch-All. You can buy most of these in hardware stores. There are also electrocution traps and glue boards.
Give us a call today.