Pest Control Experts You Can Count On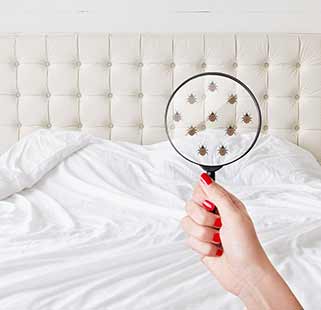 Early detection of bed bugs is important because you do not want to let a bed bug infestation get out of hand. The area to detect first is your mattress, specifically around the seams. Noticing small welts or bites on your body is also a sign of bed bugs.
Classic Pest Control offers two types of treatment for bed bugs: chemical treatment and thermal heating treatment. Our professional technicians have been trained to determine the source of your problems and decide which treatment would be best to eliminate bed bugs from your home or business.
Many people don't understand how stealthy these nasty pests can be. Bed bugs can be very difficult to get rid of, and a specialist is needed in this area. Contact us today to take care of all your bed bug problems.
Different Treatments for Bed Bug Removal
Chemical treatment is usually used in homes that have already disposed of some of their contaminated furniture, such as beds and couches. The chemical treatment procedure involves two treatments that are 21 days apart.
Thermal heating is treating bed bugs with heat and chemicals. We find this treatment to be more favorable due to less preparation and the fact that only one service is needed. This treatment takes between eight to ten hours and will eliminate all stages of bed bugs, including their eggs. The process is 99% effective in controlling these insects. Please ask us about our treatment options without chemicals!
Give us a call today.