Control the Mosquito Population Around Your Property
Mosquito bites not only cause severe itching but are also the cause of serious viruses, including the Chikungunya, Dengue, and Zika viruses. Classic Pest Control can help you prevent these illnesses with the help of In2Care® Mosquito Control Solutions.
The species of day-biting mosquitoes are called Aedes aegypti and Aedes albopictus.
Why Is It Difficult to Control Them?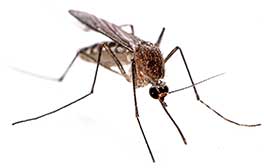 Bites during the day (two hours after sunrise and several hours before sunset)
They have adapted to people and are active in urban zones
Can breed in as little as a teaspoon of water
Eggs are resistant to dry locations and can remain active for more than six months
A female mosquito can lay up to 300+ eggs in her lifetime
Females tend to visit multiple sites to lay their eggs
About the In2Care® Mosquito Trap
Specifically targets container-breeding Aedes species
New mix of biocides
Uses electrostatic netting
Easy to use, low-tech, and very portable
Low-cost year-round prevention
Good for areas where fogging is not allowed or possible
Ideal for implementation in a Servicing Model
Can be used against insecticide-resistant mosquitoes
Complimentary with other measures (fogging and larviciding) to maximize impact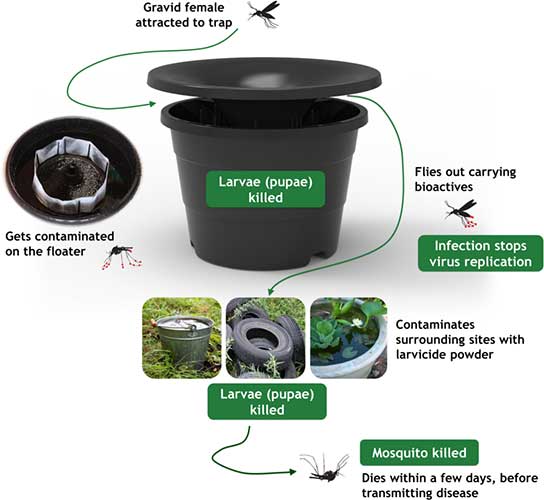 How It Works
Lures egg laying Aedes females
Kills larvae from eggs laid in trap
Contaminates Aedes with fungus and PPF (larvicide)
Mosquitoes spread PPF around (kill larvae)
Fungus kills contaminated female after few days
Benefits of the In2Care® Mosquito Trap
The mosquito does the work for you by spreading the larvicide
Targets the small breeding sites
Effective against insecticide-resistant mosquitoes
Low-toxicity ingredients
Only needs monthly reactivation when refills are needed
Video Resources
Ideal Applications
Hotels and tourist areas
Country clubs and golf clubs
Neighborhoods and gated communities
Schools
Hospitals
Airports
Homes (with potential additional treatments)
Give us a call today.